Company introduction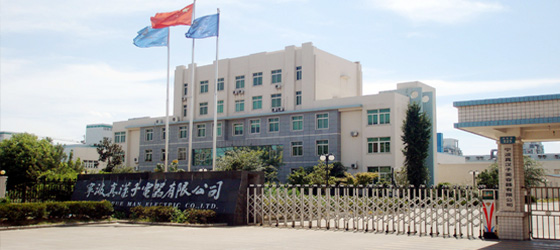 Ningbo really and group located in the north of Ningbo City Ring Road No. 225, its predecessor is Ningbo zhenhanzi Electrical Appliance Co., Ltd., founded in 1989, after nearly 20 years of development, the company grew into a large scale and influence in the industry a set of hairdressing of small household appliances, manufacturing, sales, group of hotel operations, real estate the development of the company, the group has more than 1500 employees, a wholly-owned subsidiary of: Ningbo Zhenhe electric Limited by Share Ltd, the man of Ningbo Beauty Instrument Co. Ltd, Ningbo and Le Grand Large Hotel, Ningbo really true and Investment Co. Ltd., BenQ Properties Limited, Ninghai Bada Electrical Appliance Co., Ltd, Zhoushan Electrical Appliance Co., Ltd. Jin Yuan seven. Group of companies adhering to the "professional, pragmatic, innovative" business principles, adhere to the beauty salon of small household electrical appliances as the main core industry, hotel management, reasonable development investment subsidiary business strategy, created the industry chain of complementary and mutually beneficial, win-win sharing mode of development, formed a unique business model with core competitiveness.




Ningbo Zhenhe electric Limited by Share Ltd is one of the main leadership group accounted for the economic entity of the subsidiary, it covers an area of 50 mu, building area of more than 3 square meters, mainly engaged in production of various kinds of electric shavers, hair scissors, hair dryer, plush knives and other beauty of small household electrical appliances, with an annual output of more than 1000 taiwan. The company has advanced SMT SMT assembly line, wave soldering electronic process production line, automatic coating line, CNC milling machine, wire walking complete mold processing and other advanced equipment and the industry's most advanced laboratory. "Real man" brand has been made appearance, utility models, three patents and other 120 multinomial, won the "Zhejiang Province patent demonstration enterprise", "famous brand of Zhejiang province", "Ningbo famous brand" and a number of honorary titles. "Real man" brand in the domestic sales network built in Shanghai, Beijing, Guangzhou, Shenyang, Xi'an, Chengdu, Wuhan and Yiwu as the center of the eight sales management area, built thousands of terminal sales network covering the whole country market. At the same time, the company products to its characteristics of good quality, beautiful appearance, innovation and excellent service, become the United States, the European Union, Japan, South Korea and Australia more than 30 countries and regions of the international famous brands Remington, Tchibo, Scarlett, Lozenstar and other enterprises cooperation OEM manufacturers, the company products have passed ISO14000, ISO9001, CE and GS, UL certification and CQC product safety certification.

Facing the future, we adhere to the "quality brand, to brand development" core business philosophy, the "real man" the brand into the industry leading brand, make the enterprise the sustainable and healthy development in the professional on the road.